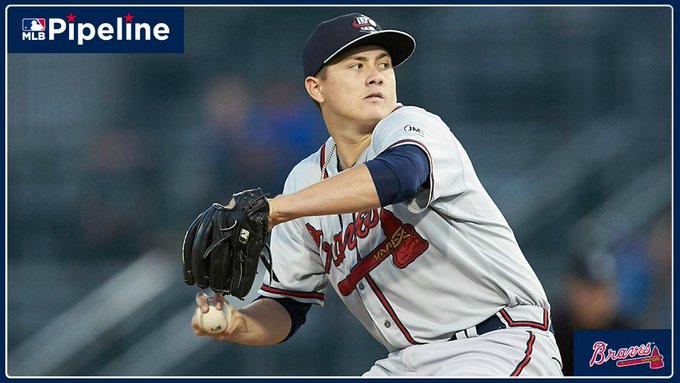 The Braves, while thin in the minors, do have a few players that could be enticing to other teams in the Major League portion of the Rule 5 draft.
As a reminder, the Braves did choose to protect 3 players by placing them on the 40-man roster. Those players are Braden Shewmake, Roddery Munoz, and Darius Vines. And while the org did not choose to protect them, Alan Rangel and Brooks Wilson were left off the 40-man, but re-signed to what is probably a more lucrative deal than what they've gotten thus far in their career.
As a reminder, the players that get drafted in the MLB portion of the Rule 5 have to stay on the active roster (unless injured) for the entire year or be offered back to the original team. The most recent player the Braves took that had a successful MLB career was Dan Winkler, who was recovering from Tommy John at the time, so it was easy to house him. Relievers are popular choices for many reasons in the Rule 5, because there's so much guesswork put on their effectiveness, or lack thereof, when it comes to getting MLB hitters out. If any of the Braves players get chosen, it would be my guess it would be of the reliever variety.
Here's the full list of the Braves Minor Leaguers that are eligible to be drafted in the MLB portion of the Rule 5:
Breakdown: Many on this list will be returning to the Braves as there's 0 chance they'll be picked up in the MLB portion of the Rule-5. Those players are Valdes, Milligan, Dean, Yeager, Deal, Higginbotham, and Johnstone. While most of the others are likely safe, there's a small chance that they get picked up.
Guesswork on the 3 Who's Most Likely to be Selected
Victor Vodnik: Vodnik is in the mold of Dan Winkler. He has a good arm, but has had a hard time keeping said arm healthy. When healthy, the arm is electric and would make a great bullpen piece. Like Winkler, Vodnik can live on the IL for awhile and collect an MLB paycheck, go on a rehab assignment, and get a shot to stick. If he doesn't, the Braves can get him back.
Indigo Diaz: In 2021, Diaz was the most electric RP arm in the system. Highlight after highlight, he looked the part. 2022 wasn't as kind as his BB-rate spiked and the K-rate (while still an impressive 11.4) dropped. Still, it's hard to ignore his 2021 success and I think many teams will at least hesitate before passing over him.
Cade Bunnell: While I think there's very little chance that Bunnell gets selected, he is pretty established at this point with 4 years in college ball and 3 in MILB ball. In his age 25 season, he played every infield position and carried a .796 OPS that was aided by a .380 OBP. If there's a team that's looking for a cheap, controllable, 26th man, Bunnell could be that guy. It's also worth noting that Bunnell got better when he was promoted to AA as he OPS'd .990 in 178 PAs. That's hard to do in Pearl.