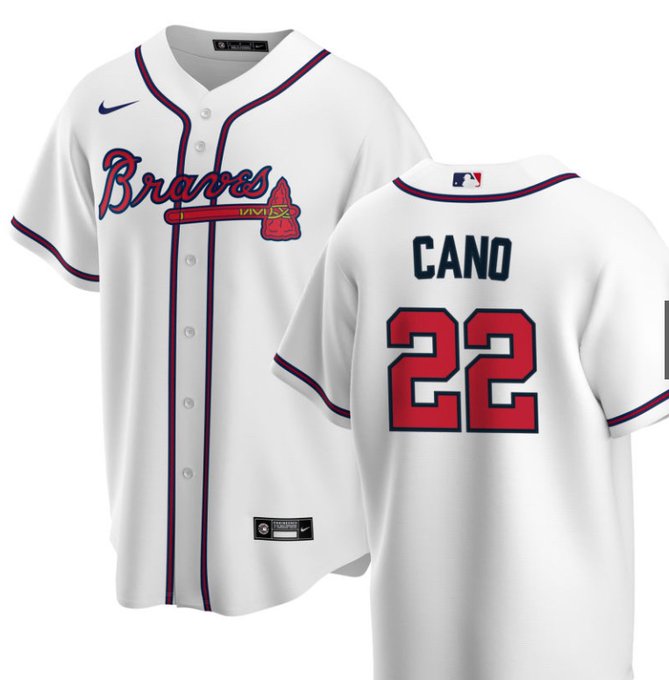 Filling out a roster with quality 1 through 26 is really hard to do. In the past, the Braves have done quite a good job finding under the radar veteran performers. Some names that immediately come to mind are Matt Diaz, Willie Harris, Ehire Adrianza, Charlie Culberson, Jesse Chavez, Josh Tomlin, and Adeiny Hechavarria (1st go-around). However, in the AA regime, more often than not, the fringe guys get tested, show poorly, and get released or take their demotion back to AAA. In today's piece, we'll look at the Braves Hitters that Were in 2022:
Word of caution: Don't look for inspiration. You won't find it here.
Alex Dickerson: Fun fact about Dickerson. His nickname is Grandpa. If you've ever seen him, you'll know why. Braves seem to sign someone to a $1MM deal every year in hopes of catching lightning in a bottle. In 2022, it was A-Dick. It was a reasonable gamble as Dickerson had proven to be a capable bat with plenty of power as a LH bench/spot starter. Unfortunately, Ronald Acuna Jr. was on the shelf so the Braves were stuck with Marcell Ozuna, Eddie Rosario, and Adam Duvall as the primary OFers. This allowed Dickerson to get reps both at DH and in RF. It was his opportunity to find regular playing time and it was disastrous.
First 4 games: 0-10
Next game: 1-3
Following 4 games: 0-9
Next game: 1-3 with 1 BB
Following 2 games: 0-3
Next game: 2-5
Next game: DFA
It didn't work out. It doesn't mean it was a bad decision. Hopefully Grandpa can find his way back to the MLB next year.
The Catchers
Manny Pina: On 11/15/21, AA signed his backup to Travis D'Arnaud, causing Braves fans to wonder what would become of William Contreras. Will he become a LFer? Will he be the primary DH? Will he get traded?
The answers: God no. Kind of. Eventually.
Piña came into spring a little banged up with a wrist ailment. He got in 5 games before needing season-ending wrist surgery. He's gone now and interestingly enough, he'll be the backup catcher to a former Brave farmhand. Oh, the irony.
Chadwick Tromp: Tromp came into the system as a "pitcher's catcher" and one could immediately see why. Pitchers like throwing to catchers that are thick and Tromp is definitely that (b-ref lists him as 5'8, 220 lb and I believe it). Tromp only got into 1 big league game and really capitalized on the opportunity, going 3 for 4 with 2 doubles and 3 RBIs. He ended the year with a 2.000 OPS.
The 2-Bagger Bonanza
What happens when your 2-time All-Star breaks his foot swinging a doggone bat and has to undergo what is essentially season-ending surgery? Well luckily, if you're the Braves, you've got Orlando Arcia, who is more than capable of handling the position and it's the sole purpose for his existence on the roster. For about a month and a 1/2, Arcia was a serviceable 2B, providing good defense and a mid-.600s OPS. However, nagging injuries continued to haunt Arcia and the Braves took desperate measures to fill the void and failed miserably.
The Goose Egg
Phil Gosselin was the replacement for the replacement. Moving Arcia into the starting lineup made it necessary to replace…well, Arcia, and Phil filled the need. And by filling, I mean he stood at 2B for a handful of games, fielded the ball when it came to him and held a bat in a rectangle. He lasted 3 weeks and was DFA'd for a borderline HOF…
Cando or Cantdo?
Robinson Cano came to Atlanta as a 39 y/o with something to prove. I mean sure, he'd been an awful player since getting suspended a 2nd time for the juice, but surely he could do better than a sub-.600 OPS, right? Wrong. 9 games, 27 PAs, .377 OPS. Robinson Cando? Nope. Robinson Cantdo.
The Tale of the Bench Brothers
I'm sure when Rylan Bannon was claimed then promoted and Ehire Adrianza was acquired, they figured, like Cano and Goose, they'd get a few chances to prove or disprove their worth. Bannon was destroying the ball at AAA (which doesn't really seem to mean anything anymore…baseball's gotten weird), got the call when Ozzie broke his pinky, played 3 innings defensively, and was removed for Arcia the next day.
Adrianza was acquired at the trade deadline for one of my favorite MiLB personalities (Trey Harris) and I expected him to see quite a bit of time considering both LF and 2B was a dumpster fire. Boy was I wrong. In about 10 weeks of baseball left in the season, Adrianza received only 16 plate appearances and didn't play at all from Aug. 10-23, from August 25-Sept 13, and also from Sept 14-October 4th. If there's a complaint to be made about Brian Snitker, it likely lies here. Simply put, he's just not very good at giving regulars rest and utilizing his bench.
2022's Big Boned Batter
Mike Ford: *Jonathan F, if you're reading, I need to know what's the record for MLB team's played for in 1 year. Mike Ford started his 2022 with the Giants, went to the Mariners on May 1st, then to the Braves on June 4th, and his final resting place, the Angels at the end of July. Needless to say, Mike Ford was no Eric Hinske, hence the DFA. He only received 8 PAs and did nothing with any of them. He was slightly more successful on the mound, only giving up 2 runs in 1 inning, ending his season ERA at 18.