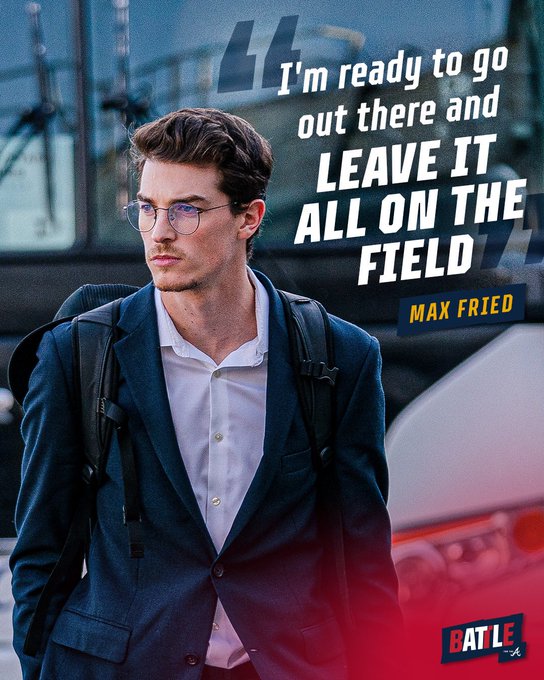 The Braves head back to Houston in need of 1 victory while the Astros need to take both. If Jonathan F is right, and the playoffs are essentially a crapshoot, the odds are in the Braves favor to win this World Series. I'm sticking to it.
It's Max Fried (aka Varsity) vs. Luis Garcia and I like our chances IF Max can change his game plan. In the last thread, I wrote this:
I'd like to see Varsity utilize that filthy curve on the outer 1/3 tonight. If he can locate it, goodnight Houston.
While it doesn't mean near as much since we're at Houston, Adrianza is an actual bat that does good things at the plate while Camargo is O forever. Ehire's significant other is having a child and kudos to the man for realizing where he needs to be.
Braves Lineup
Braves shaking it up tonight, moving Ozzie Albies to the 7th slot. I like what's going on here and I'm pumped! Let's get it, boys.