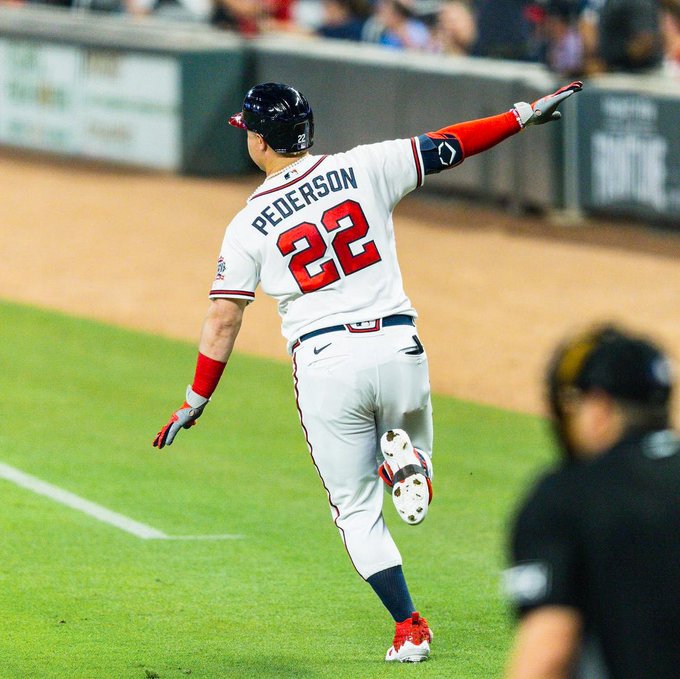 Even when the Braves rest Ozzie Albies, Jorge Soler, Austin Riley, Adam Duvall, and Travis d'Arnaud, the Mess still show up and do what they do best: LOSE.
It was a bullpen game for the Braves with Jesse Chavez throwing 2 scoreless and Drew Smyly throwing 3 scoreless. From there, the wheels wobbled as A.J. Minter, Dylan Lee, Richard Rodriguez, and Jacob Webb looked less than stellar, combining for 3 innings and 5 earned runs. Rich Rod looked especially horrible and while I expect him to make the postseason roster, he's unfortunately no longer a late-inning option. Honestly, the writing was on the wall (and was before the trade deadline) as his stuff just hasn't looked the same since the sticky lockdown. If he wants to keep making major league money, he's going to have to do some serious work this offseason.
The postseason bullpen tryouts continued and I think Dylan Lee likely got his last chance yesterday. However, I'd wager a guess that the Braves try to keep him on the 40-man this offseason as the arm is accurate and LHPs with mid-90s fastballs and good command are hard to come by. Jacob Webb is going backward again and that doesn't bode well for his chances to advance. If there were any doubt on Jesse Chavez or Drew Smyly making the postseason roster, that's been put to rest as both put up good multi-inning outings.
The offense scored 6 runs in innings 3-6 aided by dingers from Joc Pederson and William Contreras. Contreras's home run was especially delicious:
Orlando Arcia went 2-3 with a double and a walk. The bat that looked loud at Gwinnett is coming around in the bigs, but it seems too little too late when considering how well Ehire Adrianza has played all year. I guess it's possible that they could both be carried, but it seems unlikely. And, ho-hum, Freddie Freeman and Eddie Rosario collected 2 hits each and neither look to be slowing down anytime soon.
The Braves finish off the regular season today with Charlie Morton facing off against Noah Syndergaard, who'll likely throw 2-3 innings, call it a season, leave the Mets in the offseason, sign a 1 year contract with the Braves, and absolutely destroy his former team in 2022. Speak it into existence. My guess is we see Spencer Strider again today and if all goes well, he'll make his way to the postseason.