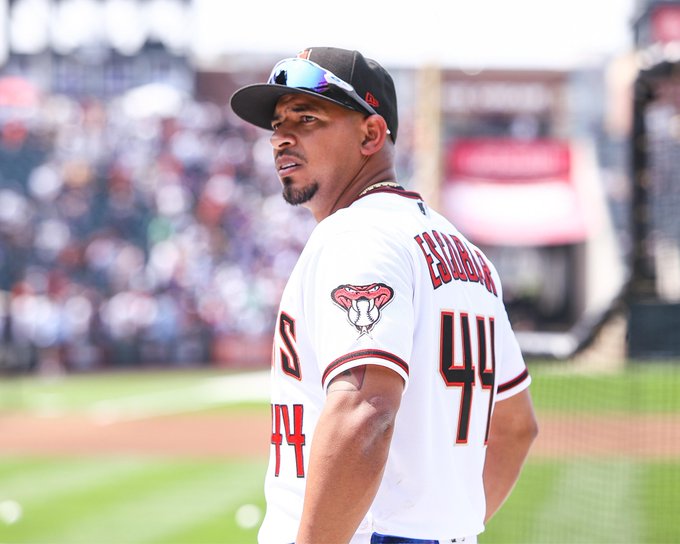 Ladies and gents, get ready for 2 weeks of poisonous spiders, man-eating plants, and bloodthirsty baseball players. Over the next 13 days, the Braves will play 14 games against the Padres, Mets, Phillies, and Brewers.
The Padres are 55-41 and 2nd in the Wild Card
The Mets are 49-42 and 1st in the NL East
The Phillies are 47-45 and 2nd in the NL East
The Brewers are 56-39 and 1st in the NL Central
Put bluntly, every team the Braves are playing have something worth fighting for, will likely be looking to add, and are either better or just as good as the Braves current team. As Freddie Freeman said, these next 2 weeks is a gauntlet and there are 12 games before the trade deadline (assuming there are no rainouts).
A 9-3 record puts the Braves at a 54-50 record
A 7-5 record puts the Braves at a 52-52 record
In my opinion, 7-5 is the floor to which AA will click "buy". If the Braves are below .500 come the deadline, they'll sell. Guys like Charlie Morton, Drew Smyly, Chris Martin, Shane Greene, Joc Pederson, Stephen Vogt, Orlando Arcia, Ehire Adrianza, and Jesse Chavez will at least be shopped, and Will Smith could enter the fray if the relief market is as desperate as what it seems to be at the moment.
What if they Add?
If Braves add, I figure they'll be looking for rentals and, if AA wasn't blowing smoke, price tag shouldn't matter all that much. It's my opinion that Anthopoulos will be extra gun-shy considering his star, Ronald Acuna Jr., is on the shelf. In all likelihood, what he'll add is platoon matches and relievers to complement the rest of the roster. In adding Stephen Vogt and Joc Pederson, the Braves have answered 2 question marks, but there's still a need for 2 relievers and another bat. However, if there's that one difference maker that comes available that could work with this roster beyond 2021, I could see Anthopoulos pulling the trigger. Jose Ramirez? Josh Donaldson? People keep telling me the Braves already have a 3B, but I see a LFer for now.
On the rental market, Eduardo Escobar seems like a pretty great fit and could help by allowing Austin Riley to transition to LF, giving the Braves an upgrade both defensively and offensively. Asdrubal Cabrera could do the same, but the offensive upside isn't as high.
For the relief option, I'm guessing they'll be looking for EVERYTHING. There's not much that hasn't been a disaster since the new sticky rules and, outside of Luke Jackson and Will Smith, there's no one trustworthy. Craig Kimbrel is the obvious choice, but that's more of an all-in move as Craig might be the most expensive addition, in terms of prospects, that could come this trade deadline.
At the top of my list for rental relievers would be the Cubs RH Ryan Tepera. He's had a nice year, will be a free agent next year, and his spin rate hasn't been affected by the newly implemented rules.
Braves Lineup
Touki Toussaint takes the mound tonight in an audition to stick with the team until Ian Anderson and/or Huascar Ynoa is ready. If he pitches well, a transition to the bullpen when 1 of the above come back, could be good for both Touki and the Braves.