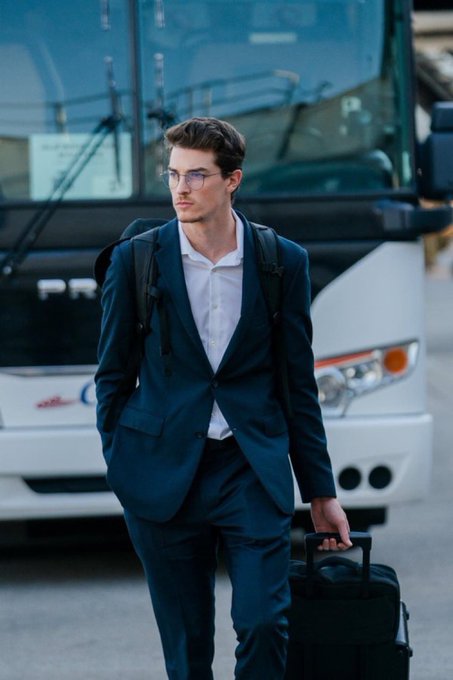 Max Fried was in an interesting spot coming into the year. He'd seemed to enjoy his breakout season in 2020, but what to make of a breakout performance over a 60-game mini-season? He'd been undeniably great in 2020, but he threw just 56 innings over 11 starts (compared with 165.2 over 30 starts and 33 overall appearances in 2019). I wouldn't exactly call that a small sample size, but it certainly wasn't close to a full season's worth. I thought it was fair to wonder how he would handle a full 30-start season (he actually finished with 28, but I digress).
Things did not go well early. In his first three starts of the season, he totaled 11 innings, an 11.45 ERA and a 2.55 WHIP. His three starts had gotten progressively worse, as well, starting with a decent Opening Day outing at Philadelphia (5 IP, 6 H, 2 R, 2 BB, 8 K) but then proceeding downhill from there. He got pinch-hit for in the top of the third of his second start in Washington after giving up five runs on eight hits to that point. Then he allowed seven earned runs on nine hits five days later in a home loss to Miami. He went on the injured list the next day with a strained hamstring (suffered while running the bases in the previous day's start). The questions about Max going into 2021 remained, and were perhaps growing louder. The Braves lost the next day to fall to 4-8 and at the time, they seemed to be entirely propped up by Ronald Acuna and the occasional game-breaking pinch-hit homer from Pablo Sandoval…so the questions about the team were growing louder as well, even though it was very early (by the way, delving back into recaps and the like from this period is good for a laugh now).
The questions about the team remained well into August, as has been well-documented, but the questions about Max Fried would not have a shelf life nearly as long. I'd say they lasted until he came off the IL on May 5. He had allowed five or more runs twice in April. He allowed four or greater just twice the rest of the season. From May 5 to the end of the year, he accrued a 2.44 ERA and a 0.98 WHIP over 25 starts.
As the Braves turned the corner for the playoff push starting in August, Max seemed to put on more steam as well. From Aug. 3 to his last start on Sept. 29, Max tallied a 1.46 ERA and a 0.77 WHIP. He allowed just nine walks in 74 innings over 11 starts, striking out 64. Both of his shutouts came during this period, first a four-hit effort on 90 pitches Aug. 20 at Baltimore and then, more impressively, a three-hit outing over 98 pitches at San Diego. The latter facilitated one of the most important wins of the regular season, after the Phillies had inched within a game with three games on the road against the hard-hitting Padres looming for the Braves.
Fried entered the postseason having doubled down on his 2020 success and doing so this year over a full season. He'd had an up-and-down 2020 postseason, though, and it finished on a down note. He and the Braves had some unfinished business in the playoffs, and Fried's first appearance came with his team in early trouble, down 1-0 at Milwaukee and needing a win to avoid falling 2-0 down in a best-of-five. Fried responded with the best postseason start of his career to that point (honestly, it's actually better than the World Series-clinching start on paper…though context knocks the World Series one over the top IMO): 6 IP, 3 H, 0 R, 0 BB, 9 K in a 3-0 win. As you may recall, Max was cruising to such a degree that folks were horrified when Snitker lifted him for a pinch-hitter in the seventh. He followed that up with a gutsy six-inning performance against the Dodgers, allowing eight hits but only two runs and giving his team a chance to win it late. He left four Dodger baserunners in scoring position and allowed just one hit in that situation over his six innings.
But then Max suffered two bad postseason starts in a row. The first is probably the worst game he's ever pitched in the postseason (Game 1 2020 NLDS vs. Miami is in the conversation). He allowed five runs on eight hits and two walks over 4.2 innings in a game where nothing seemed to be going right and his frustration was palpable. I don't recall ever seeing him with the look he had on his face in the dugout after finally being lifted. It wasn't especially encouraging.
The Braves advanced to the World Series two days later, though, and he was given another chance, this time on the game's biggest stage. Another frustrating outing followed in Game 2 of the Fall Classic: 5+ IP, 7 H, 6 R. Things spiraled on him in a four-run second and that proved to pretty much be the ballgame. However, the cloud had a bit of a silver lining as he found a groove in the third, fourth and fifth. He probably shouldn't have gone out for the sixth and wound up being saddled with an additional run (Snitker was trying to see if he could eat another inning with a three-run deficit, no doubt) but I thought there was some hope that he'd found something he could use should he get another start.
Optimism was not high in some corners going into his Game 6 start, though. The Braves had blown a four-run lead in Game 5, Fried was coming off two bad starts and that sense of dread that Braves fans know all too well seemed to be…if not bearing down, then certainly waiting right around the corner. The first two hitters Fried faced were allowed aboard, the latter on an error of Fried's own making on a play where he nearly became the second Braves starting pitcher to break his ankle in the series. And at that exact moment, improbably, everything clicked. Fried set down the next three hitters in order to get out of the inning unscathed and suddenly he was Peak Max Fried again. Six innings, four hits, no runs allowed in the biggest start of his life. Some of the most enjoyable video of the entire postgame celebration for me was of Max Fried. He'd suffered two bad postseason starts in a row and had an up-and-down postseason career with an 0-2 record in closeout games, but he'd exorcised his postseason demons and in doing so, he played a major part in the Braves exorcising theirs.
So looking forward, can we expect Max Fried to continue to be one of the dominant pitchers in the National League? I think so. This marks two straight years of outstanding performance from Max, the latter of which was spread over a full 162-game campaign. Had he not pitched his team to a World Series title in Game 6, the playoff performance could've started to become something of a narrative with him, I suppose. But first, it would've been overrated anyway (he's had just as many good playoff starts as bad playoff starts)…and second, he just blew that to smithereens before it could really take hold. He enters the 2022 season as the clear ace of the Braves' staff.
On the contract side of things, Fried is arbitration-eligible again. He and the team agreed to a $3.5 million contract prior to this season to avoid arbitration. That will obviously go up (MLB Trade Rumors projects him to earn $7.1 million next season). The Braves have three more years of team control, with Fried obviously eligible for arbitration in each of those. I would say it's maybe a touch early to think about a contract extension, especially with everything going on this offseason. And he is a pitcher, so you obviously never know what can happen. That having been said, if he has another year like the last two in 2022, the asking price is going to continue going up.