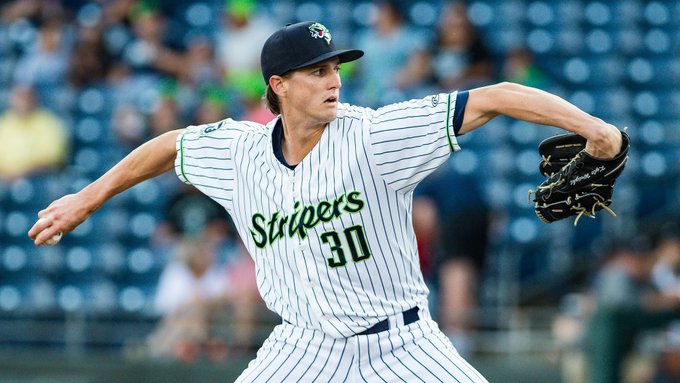 The Gwinnett Stripers season ended yesterday. It was a good season as far as wins and losses were concerned, a great year for pitching prospects, and another shoulder shrug for 2 of the Braves top offensive prospects. In today's piece, we'll take a look at the Gwinnett Stripers Top Performers and in the writeup, focus more on the prospects and what their 2021 performance means for their future.
Gwinnett Stripers Top Offensive Performers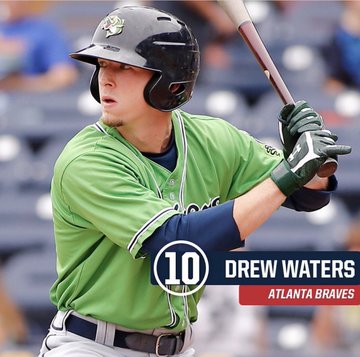 Breakdown: I see a trend here, and not a good one. The veterans players with MLB experience had impressive numbers while the 2 players the Braves really need to perform continue to provide mixed results. Both Pache and Waters had good runs, but overall Waters is still striking out at a reckless rate (30.9%) and Pache put up a lackluster .744 OPS despite a .344 BABIP. Waters plays the game like a maniac and it's that mentality that keeps him in the top prospect discussion, but I think he's going to have to hone in his energy if he wants to take that next step, especially at the plate. I know many want to see Pache in CF to start the year next year, but I still think he needs more time. The concern I have for him and his future is the added bulk, which looks as though it's had an impact on his speed, which in turn, could affect his defensive ceiling.
Gwinnett Stripers Top Pitching Performers
Breakdown: While the offensive prospects struggled to grab our attention, there's no doubt that the trio of Kyle Wright, Kyle Muller, and Bryce Elder earned the 2021 spotlight. I watch Wright…a lot, and for the life of me I cannot understand why he never got another chance to prove himself. There's part of me that thinks the Braves kept him in AAA to retain his value for the upcoming offseason. With Charlie Morton back for 2022 and the trio of Max Fried, Ian Anderson, and Huascar Ynoa likely to make up 4/5 of the rotation, Kyle Wright might be the next pitching prospect to wear another team's colors.
Bryce Elder is a dadgum workhorse and has a very similar pitching profile to Ian Anderson. Between him, Spencer Strider, Jared Shuster, and Jesse Franklin, the Braves struck gold in the shortened 2020 draft.
We can't end this discussion without talking about Dylan Lee. Truthfully, Lee should've been up WAY before this past week. His 9K/BB rate is insane and he should've been given a larger chance to prove himself. Unfortunately the small sample will likely win out and, as a 27 year old, his chances of staying on the 40-man roster this offseason is likely low.
Thanks for reading Gwinnett Stripers Top Performers. Who excites you from this team? Let's hear it in the comments!