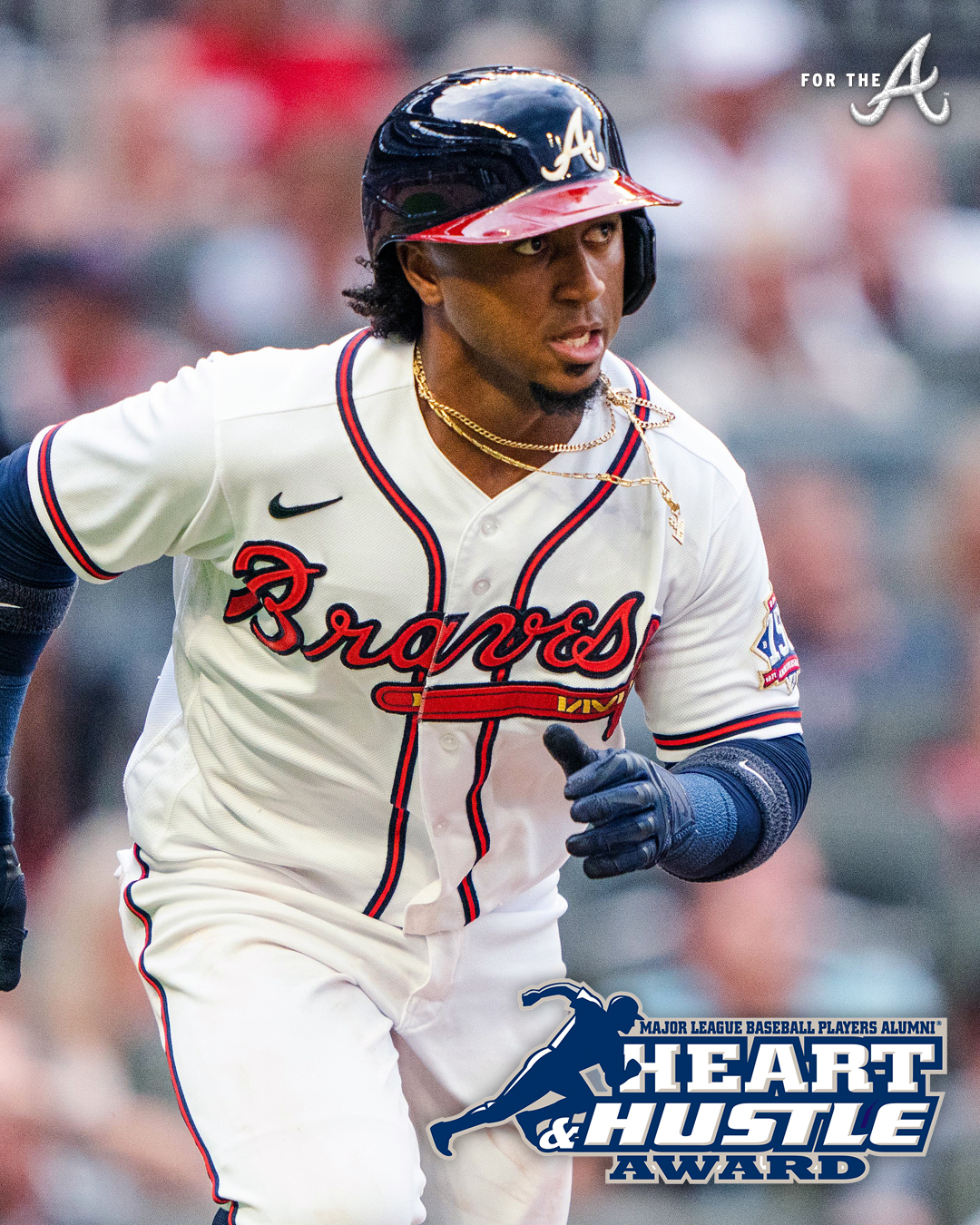 We're living in a mad world. A mad, mad world. The Braves, who are 52-54 on the season, are 3.5 games out of 1st place in the NL East. That shouldn't be possible, yet here we are and the division is still up for grabs. Hopefully the team continues the record breaking trend tonight by grabbing a W, then puts that mess to rest by stringing a few wins in a row.
Braves News: Injury Updates
Guys and gals, it looks like the end of Kevan Smith might be near. Hopefully Travis d'Arnaud can put together some semblance of 2020 Travis because the Braves really need that from the catcher's spot that's been offensively brutal in 2021.
Let's not judge a small sample, rather let's continue to hope that the larger smaller sample from 2021 is the correct-sized sample and that Huascar Ynoa is both an elite pitcher and an elite hitter. I can dream, can't I?
My Favorite Wins an Award
I've seen video after video of Ozzie Albies working to get better, both in-season and offseason. This is well deserved and how lucky we are to have a player dedicated to being a decent human and an evergreen learner of the game.
One Short of a Flush
I figured the Braves were in on Starling Marte after a good source told me the Braves had asked about Bryan Reynolds. In the end, the Braves chose this route and it's easy to see why, especially in a year where they've yet to break .500. I liked the moves made at the deadline as they lengthen the lineup and give the team a real chance of winning the NL East. And, truth be told, I'm fine if that is the outcome for 2021. With all the hardships that have hit this team, that would be a major accomplishment, or an utter failure from the other 4 teams. Either way, I'd welcome it.
Braves Lineup
Here's the lineup the Braves are going with tonight:
Continue the string of mediocrity then start a new pattern tomorrow.