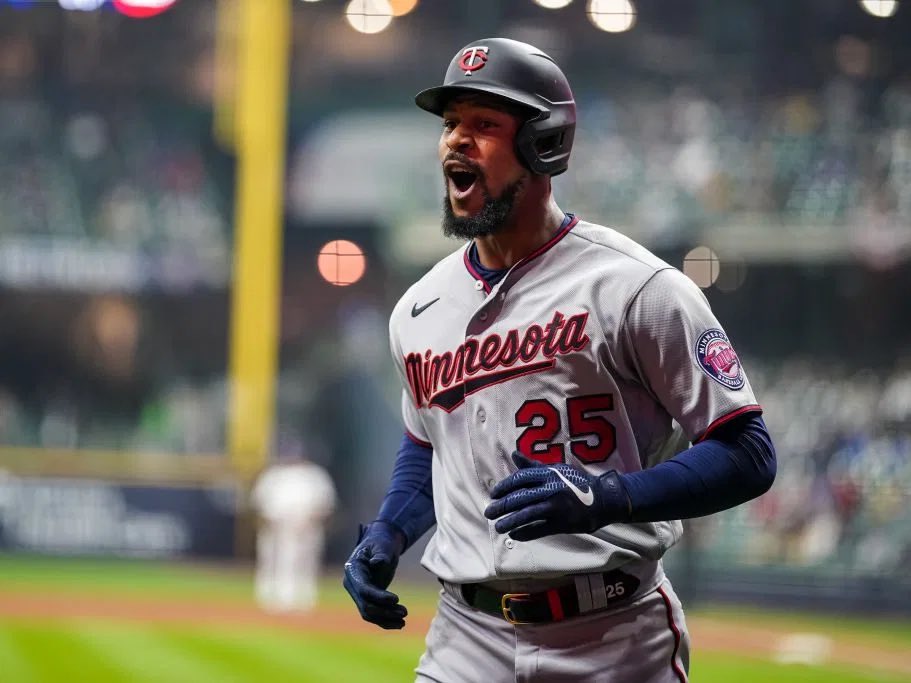 The Braves, well…at least the fans, are reaching desperate times. With less than a dozen games left before the trade deadline, panic might begin to spin in the disco. While we all know that the real problem is the bullpen, the offense needs work as well. For whatever reason, the Braves just can't put together strings of hits and it's become apparent that they really need a bat…or 2.
The Braves are leading the league in attendance. The Battery is popping and business should be booming. The Twins are a hot button topic across MLB as they're expected to sell and sell big. Their 3 biggest names that could be dealt this deadline are Byron Buxton, Jose Berrios, and Josh Donaldson. Because I feel as though their values are weighed fairly accurately via the trade simulator, I will provide those numbers.
Jose Berrios: $40.8 MM
Byron Buxton: $25.3MM
Josh Donaldson: $-19.7MM
While I do believe these are accurate numbers, I'm going to add a 1.5x tax to both Berrios and Buxton as they're both top-tier talent for the trade deadline.
Berrios: $61.2 MM
Buxton: $37.95 MM
If the Braves wanted to grab Buxton or Berrios, it'll cost a ton. However, what if the Braves just wanted to acquire one while also taking on Donaldson's salary? Let's take a look.
Acquiring Some Twins
Even with Donaldson's negative value due to inability to stay on the field, the Twins ask could be over $40MM worth in players if they were to package him with Jose Berrios. While there's a little variance here, that cost would essentially be 2 of the following players:
If the Braves were to go the other route and try to grab Byron Buxton, the deal would likely only be for one of the players listed above, but would definitely come with a few sweeteners. The list (likely incomplete) of sweeteners:
What if they tried to acquire all 3? That would be about $80MM in value so take 3 from the first list and 2 from the 2nd.
For me personally? Shoot…Byron Buxton is from Georgia. Bring some rain and get some fire in Josh Donaldson back in this clubhouse. My personal trade:
Now imagine this lineup:
Byron Buxton (CF)
Josh Donaldson
Austin Riley (LF)
Joc Pederson (RF)
Catcher
Yeah…go get them, AA.