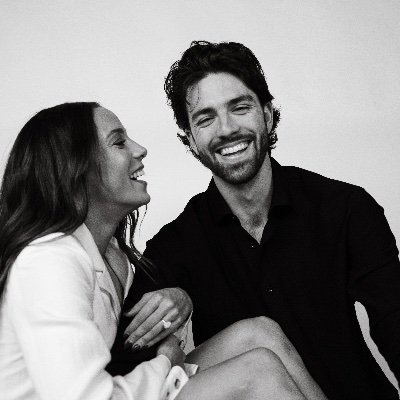 In an interview with Jeff Schultz in regards to losing Dansby Swanson to the Cubs in free agency, Alex Anthopoulos answered all the hard questions about losing a clubhouse leader for the 2nd year in a row. In today's piece, without jacking all the goods from the article, I'll hit the highlights, lowlights, and discuss what this could mean for the future of the team.
Schultz Goes for the Jugular
In the beginning of the piece, Schultz starts by giving AA props by discussing his huge successes since becoming the Braves GM and how he's always been willing to answer the tough questions.
There's no tone in this question and I don't know what was implied or not implied in this question, but Schultz started the interview with a doozy:
So let's get right to it: Why didn't you want Dansby Swanson?

Jeff Schultz
AA channeled his inner-Jedi to answer the question without animosity, but essentially admitted that he tried to work with Dansby but the gap was just too wide to overcome. He then went on to compare negotiations with Dansby to the 2020 negotiations with Josh Donaldson.
AA was adamant losing Dansby was a big blow in on-field leadership adding that he is as professional and selfless as they come. Some specific examples were that he never once complained about moving around in the lineup and never once came to AA or Snitker with selfish mentalities.
Two Things that Stuck Out
The Mention of Josh Donaldson
It's probably nothing, but the mention of Josh Donaldson was interesting. When Sean Murphy's name was dropped earlier in the offseason as being a landing spot for the Braves, it was quickly doused by "sources". IMO, it was an obvious ploy by the Braves FO to essentially tell Mr. Beane, "This is our final offer". Beane came 'round and Sean Murphy is a Brave. Could mentioning Donaldson be an AA Freudian slip?
Ok, I'm not expecting Josh Donaldson to become a Brave, but if the Yankees wanted to rid themselves of Donaldson, it could be in the Braves best interest to inquire about an Ozuna for Donaldson swap. Ozuna is owed more $ than Donaldson so either the Braves would have to eat some $ or provide an extra player to offset the cost. I still believe that this would be the best way to get rid of Ozuna, and the Yankees, while they have no real reason to just cut ties with Donaldson for off the field antics, they would definitely have an excuse to immediately release Ozuna and just eat the money. If this were to happen, Donaldson could provide the Braves some DH ABs and allow Austin Riley to get some work at 1B and DH, allowing some extra field rest for both Riley and Matt Olson. Pie in the sky, I know, but it makes some sense.
The Braves Were Willing to Spend
While the gap for the Dansby offer from the Braves was just too big to overcome, it doesn't mean the Braves were not willing to spend. Dansby was willing to take much less to stay with the Braves and that should bring hope that AA is willing to spend some more money (or swing a trade) to strengthen a roster that could use upgrades in several spots.
I think AA will spend. Let's hope that our Braves Christmas wishes come true in late 2022 or early 2023.