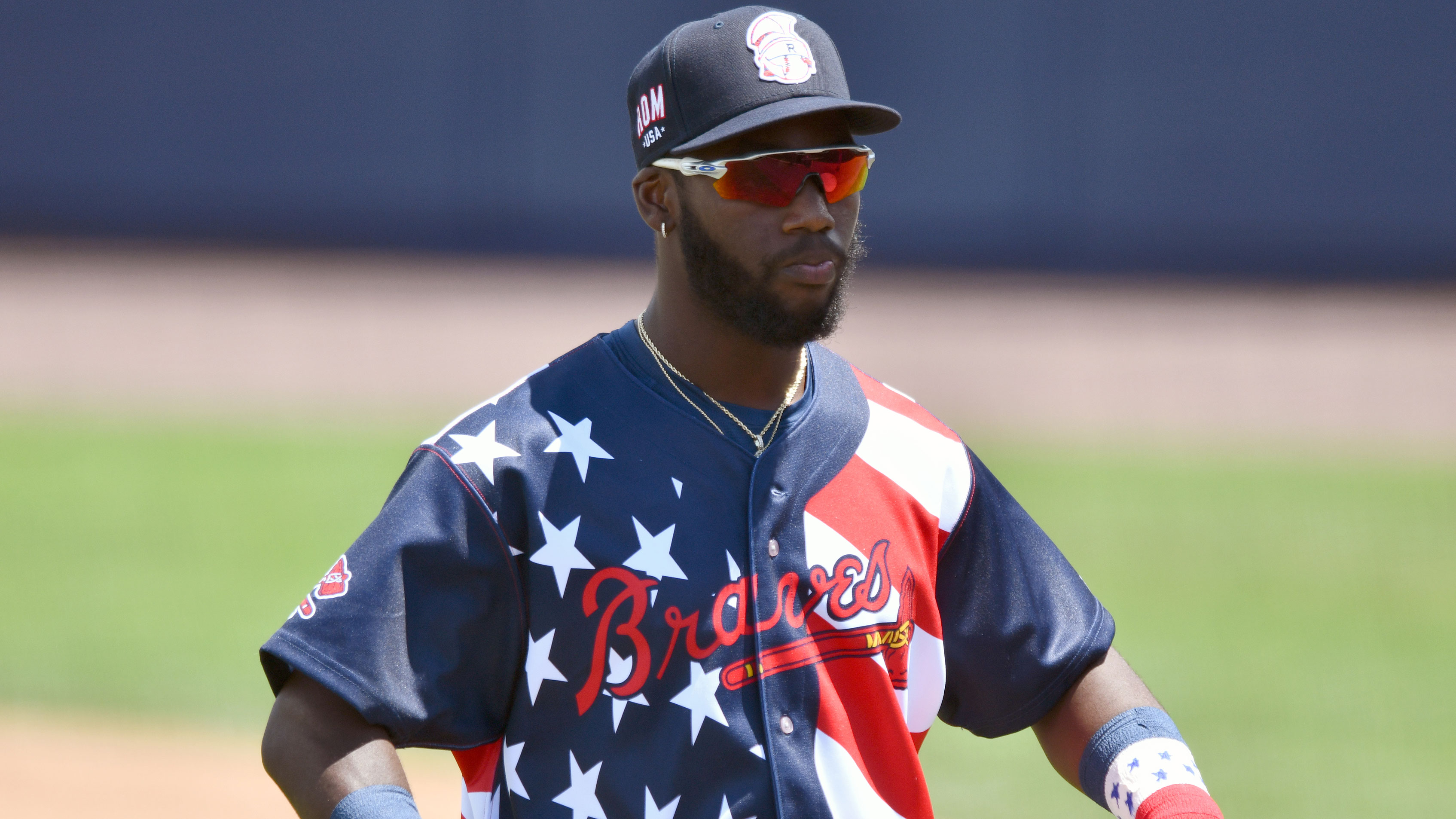 Who'da thunk it? When Ronald Acuña Jr is in the leadoff spot, good things happen. From a run producing perspective, Acuña didn't make a huge difference yesterday but he had 5 PAs with a single, 2 walks, 1 run, and 1 stolen base. He saw 17 pitches in his first 4 PAs, an average or 4.25 per AB. On his 5th PA, he was intentionally walked. The psychological impact he places on other teams with his entire game is unparalleled in the sport.
However, Acuña was not the MVP of the game as that belongs to Kyle Wright and William Contreras. Wright didn't have his command working, but his stuff was effective as he put up 0s for 5 innings, allowing 2 hits, 3 walks, while bagging 8 Ks. I'd wager good money that we see Wright struggle with command a good bit this year, but tighten up in the last 1/3 of the season. With reps come maturity.
William Contreras is an absolute monster at the plate right now. The kid has only collected 38 PAs yet 6 0f his 8 hits have been dingers.
He's also walked 6 times, which has pushed his numbers into legend's territory at 1.180 OPS. These numbers beg the question for increased playing time for "Willy", but Snit shot that idea down…for now.
We all know that Snitker takes a while to come around to things, but I have to say that I agree with him. Grabbing Contreras regular ABs might have a reverse effect on him and exposure isn't always friendly.
Last year, Tyler Matzek was our folk hero, but now that Tyler is on the shelf for awhile, might I suggest bearded fella from Oxford, Alabama? Jackson Stephens is his name and putting baseballs through the Matrix is his game (yes, I'll be referring to him as "The Matrix" from now on). This pitch is absurd.
The Braves play in a few hours with a chance to get to 1 game below .500. They will continue a 20+ game stretch of playing teams with a below .500 record and we should know a lot about this team when those 20 games are in the rearview.
Michael Harris is doing things again, and he also might be doing things that make me alter my very amateur scouting report on him. When I wrote about him, my long-term plan had him as a corner OFer as I just didn't think he'd have the range to carry CF. This felt true at the time, but we never know what kind of work these young guys put in during the offseason. There's no doubt that Harris has made it a priority to strengthen his lower half and some of his offseason work that he put on Twitter were geared toward increasing speed. His focus on stealing bags and this clip tells me he was successful.
Last night, Harris hit another HR and his OPS is at .890…. in Pearl, MS, which is other-worldly for that park. The announcer for the M-Braves, Chris Harris, seems to think that Harris isn't long for AA and it wouldn't surprise me to see him at AAA within a couple of weeks with eyes on the prize by the last 1/3 of the season.
The May 29th Deadline
MLB teams decreased their rosters to 26 a few weeks back, but was allowed to carry up to 14 pitchers until May 29th, when that number will have to decrease to 13. That leaves the Braves in a bit of a conundrum. As the roster currently sits, there are not a lot of guys with options to move from AAA to the MLB, then there's Tyler Matzek, who, when healthy, will grab one of the spots. Then there's Kirby Yates who is very likely to start his rehab assignment with a month with plans to build up strength to pitch in MLB games by August. This leaves guys like Darren O'Day, Tyler Thornburg, and Jesse Chavez in roster limbo. All 3 can be valuable contributors, but have 0 roster flexibility, and the Braves have no choice but to remove a pitcher and add a position player.
For now, my guess of an addition to the roster goes to catcher Chadwick Tromp, who would essentially become the emergency catcher to free up William Contreras to play the outfield sometime and pinch hit when the need fits. The other option could be one of Pat Valaika or Phil Gosselin, who could provide infield depth. Next Sunday will definitely be interesting.