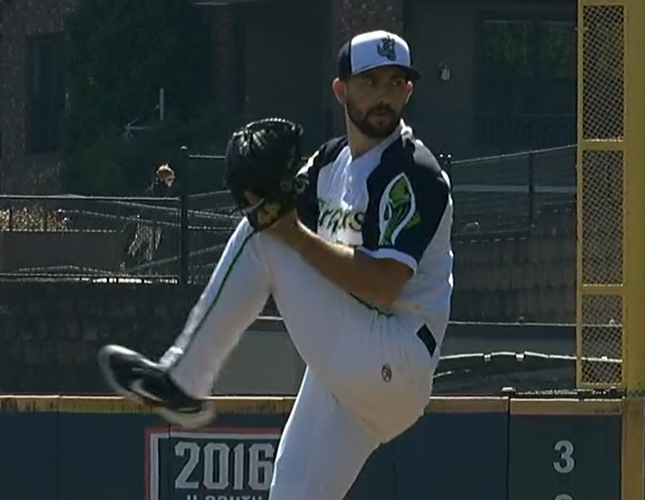 Spencer Strider was one of the more fun names to keep tabs on during the 2021 season. Strider was drafted in the 4th round of the 2020 amateur draft. He was a bit of an unknown coming out of Clemson because of the shortened Covid season.
He made himself well known to Braves fans after being promoted so quickly. Strider started the season in low A Augusta. He performed at such a high level at each stop that he ultimately would find his way in Atlanta by season's end.
Strider struck out an impressive 14.6 K/9 combined clip during his minor league journey. That is 153 strikeouts in 94 minor league innings. He posted a combined 3.64 ERA as he seemed to be better than most of his minor league competition.
The last weekend of the season the Atlanta Braves decided to give Strider the call up to the big leagues. He was given an opportunity to potentially carve out a postseason bullpen role. He gave up 1 run in a short 2 ⅓ innings that weekend. Unfortunately, it wasn't enough t in the eyes of Braves management.
Strider is one to keep an eye on for the future of the Braves pitching. They will most likely want to keep Strider a starter as long as they can. However, he could find himself immediately making major contributions in the Atlanta bullpen as soon as this season. The fastball/slider combination Strider possesses seems to be enough to perform at a high level in a major level bullpen at minimum. I look forward to seeing how he progresses and hope we see plenty of him in Atlanta in 2022.