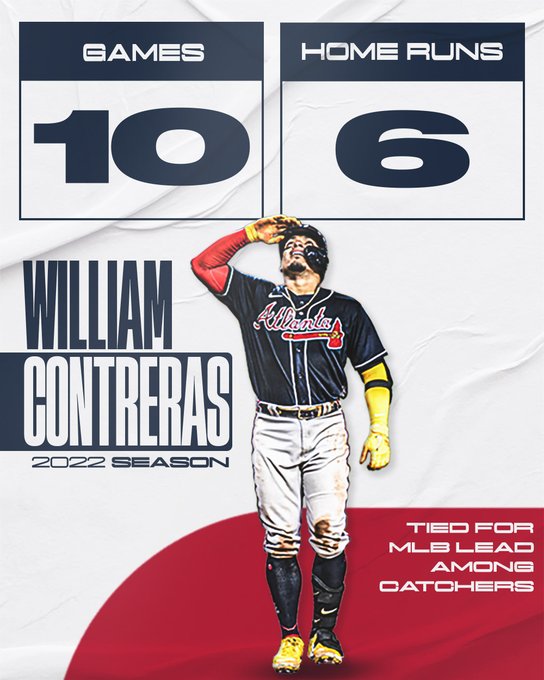 Well, it didn't take Brian Snitker long before he contradicted this thought…
I'm not sure how much of it is contradicting, or how much of it is that Travis Demeritte has fallen off a cliff, but William Conteras will be getting the nod in LF tonight while Marcel Ozuna takes his, hopefully permanent, place as the DH. And while Contreras has logged 17 innings in the OF for the Stripers, this will be Contreras's outfield debut in the bigs. Can he be worse than Ozuna? Maybe, but he's definitely got a leg up in the armgument (I'm king of terrible puns).
Speaking of Demeritte, it's been a crazy quick decline for a player I like a lot. On May 14th, he was carrying a .914 OPS in 68 PAs. Over the course of the next 7 games, he would go 0 for 28 with 12 strikeouts and 0 walks, bringing that shiny OPS all the way down to .616.
Dylan's been Dealin'
We knew the Braves would have to make a move of this sort coming soon, but I didn't think it would come this early. In a week, the roster of 26 will be mandated to 13 pitchers and 13 position players. Today, while it wasn't a position player, the Braves made a move in prep for the change.
Tyler Thornburg, who's been pretty meh for his career since 2017, was unfortunately out of options. Dylan Lee is not. When the Braves have to make the inevitable decision to replace a pitcher with a hitter, the obvious guess is that Lee will go down. Who will come up? I'm glad you asked! If today's lineup is predictive of things to come, my guess is that Manny Piña will be transferred to the 60-day IL and Chadwick Tromp will once again be added to the 40-man and placed on the MLB roster to free up Contreras's bat.
Braves Lineup
There was need of change…and this is definitely change. I like it and Snit gets both of my thumbs up.