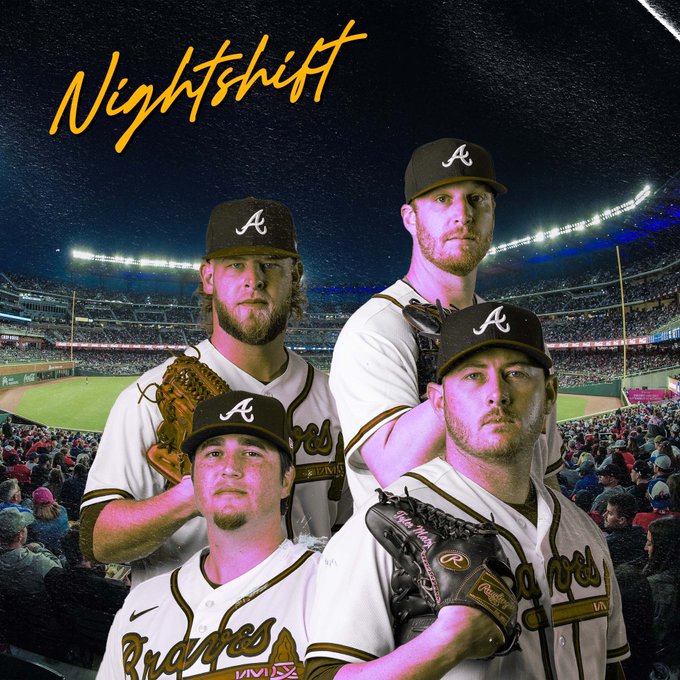 It's elimination game…but for the stinkin' ASStros. There's a +105 ATL money line tonight so make sure, if you're betting, get those bets in at betway.com, a Braves Journal sponsor through the playoffs.
Last night, Kyle Wright put the Braves on his back and pitched his heart out for 4 2/3 innings. And while there were a lot of baserunners (8 total), only 1 scored. Tonight, the Braves hand the ball of to another arm with tons of starting pitcher potential in Tucker Davidson. If you recall, Tucker was pitching really well, earning a slot in the rotation, and carried a 1.53 ERA heading into his 4 start of the season. Immediately, we knew there was something wrong and Tucker was removed after giving up 5 runs in 2 1/3 innings. Then, the words that Tucker and all Braves fans dread to here were spoken in the post press conference: left forearm strain.
The injury came right on the heels of the sticky substance ban and it was pretty much known that Tucker liked the sticky. Peter Moylan broke down Tucker's injury and discussed "grip". When using a combo of rosin and sunscreen, less force has to be applied to grip the ball to get the desired spin. When that option was removed, Moylan said that we were going to see a spike in forearm strains because gripping a baseball is all in the forearm. Well, he was right about Tucker Davidson.
Tucker didn't pitch in the bigs again in the regular season, however he did throw 3 innings on October with the Stripers and had good results. My guess is, at the most, Tucker will be asked to throw 2 innings then we'll see a carbon copy of what we saw last night.
Jorge Soler About as Excited as You'll See Him
Braves Arriving at the Stadium
Yes, that's Jorge Soler in a full body leopard suit.
Braves Lineup