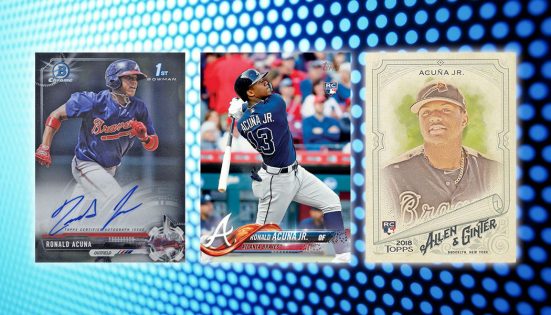 With the additions of Josh Tomlin, Drew Smyly, and Charlie Morton and the upcoming subtractions of some non-tender candidates, the Braves 2021 Roster is taking shape. Today's "Braves Roster and Payroll Update" piece will look at where the current roster stands, the guaranteed contracts, the shoo-ins for the roster, and then look at the holes to fill before the 2021 season.
Braves Payroll: Guaranteed Contracts
Freddie Freeman: $22.5 MM
Charlie Morton: $15MM
Will Smith: $13MM
Drew Smyly: $11MM
Ender Inciarte: $8.7MM
Travis D'Arnaud: $8MM
Chris Martin: $7MM
Ronald Acuna Jr. $5MM
Ozzie Albies: $3MM
Josh Tomlin: $1MM
Total: $94.5MM for 10 Players
Breakdown
1 of these 9 are not like the other as Ender Inciarte likely has no spot on this team especially considering the emergence of Cristian Pache. The one thing I could see is that Anthopoulos plays the service time manipulation game with Pache and squeezes a few weeks out of Ender at the beginning of the year to gain an extra year of control of Pache. Either way, I think the Braves are likely stuck paying Ender's salary, but I'm holding out some holiday hope that there's a trade out there.
Braves Payroll: Arb-Eligible Players (Estimates)
Subtotal: $23.715MM for 9 players
Total:$119.215MM for 19 players
Breakdown
Luke Jackson, Johan Camargo, and Grant Dayton are all *non-tender/trade candidates (*non-tender deadline is Wednesday so trade candidates only for a short time) and Abraham Almonte is on a non-guaranteed deal, which is likely a split contract that pays him $990K in MLB and much, much less in the minors. There's a case to keep all 4 of these players and there's a case to let them all walk. Personally, I think that the arb-guys are gone come Wednesday as free agency this year is going to be brutal for fringe major leaguers and more capable players will replace the 24th-26th man guessing game. If that's true, add about $4.5MM back to the payroll.
Braves Payroll: Pre-Arb Players
Cristian Pache
Subtotal: ~$4 to 4.5MM for 7-8 players
Total: ~$122.715 MM for 26 players.
Breakdown
I think it's safe to say that the Braves will likely carry 7-8 guys regularly from this list, between all year regulars like Cristan Pache, Ian Anderson, Tyler Matzek, and Austin Riley and the pitching shuffle between Atlanta and Gwinnett.
Roster Holes to Fill, Guesswork, and Final Breakdown
*Health assumed, the following players are Roster Locks
Roster Locks
Position Players (8): Travis d'Arnaud, Freddie Freeman, Ozzie Albies, Dansby Swanson, Austin Riley, Adam Duvall, Cristian Pache, Ronald Acuña Jr.
Starting Pitchers (5): Mike Soroka (if healthy), Max Fried, Charlie Morton, Drew Smyly, Ian Anderson
Relief Pitchers (5): Will Smith, Chris Martin, A.J. Minter, Tyler Matzek, Josh Tomlin
Assuming the above, there are 8 roster spots undetermined. It's likely 2 or 3 of those roster spots will be taken by pitchers currently on the 40-man roster. I see the needs as follows:
Catcher
OF bat
Bench bat/backup infielder
Relief Pitcher
There's also the thought that the Braves already have their backup catcher in one of William Contreras or Alex Jackson. My guess is that Anthopoulos is going into the rest of the offseason like he has thus far and that is when a good player comes available and wants to play for this team, he'll pounce and figure out the fit later. Payroll? I say it's anyone's guess, but I cannot imagine that Anthopoulos would add 2 starting pitchers then not have the $ to address the biggest need…a replacement for Marcell Ozuna (or Ozuna himself). For now, I'm operating under the assumption that the payroll will mirror last year's figure, somewhere between $150-160 million. That's exciting.
Go get it, AA.
Thanks for reading Braves Roster and Payroll Update. If you enjoyed this piece, check out our latest Player Review on MVP Freddie Freeman